Home - History - Champions - Showwinners - Our dogs - Litters - News - Judging - Grooming ( Trimmen )- Other breed- Contact - Links
Gallery Jina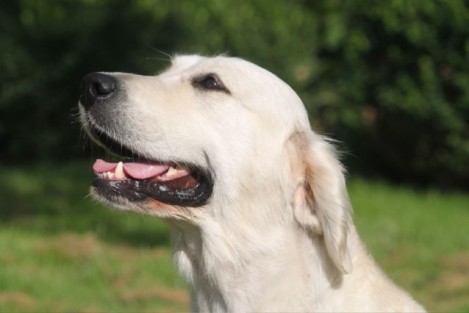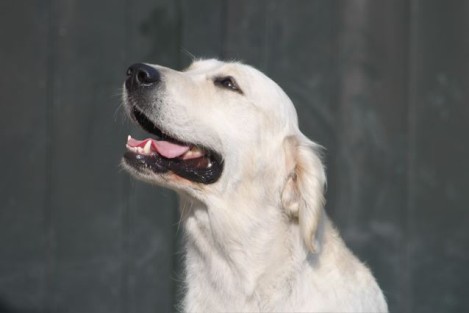 Our Ramchaine Monkeynut headshots taken at 2 years of age.
Photo of when she was born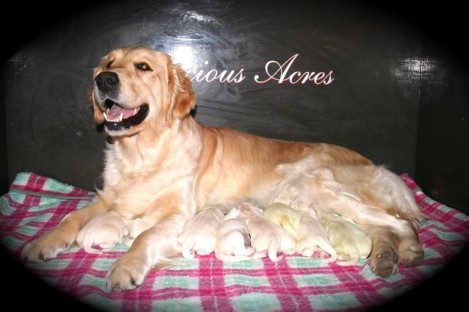 Jina was born on the 14th April 2010 - her mum our CH Ramchaine Jaq of Hearts KCJW had her first litter of puppies to our own Multi CH Barnum of the Hellacious Acres.
Photos of the litter :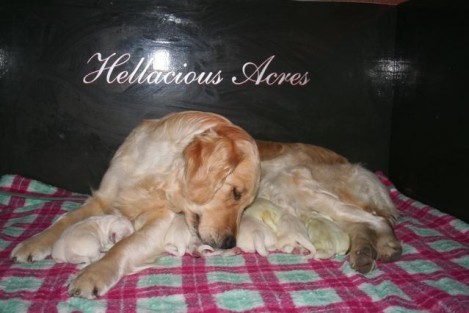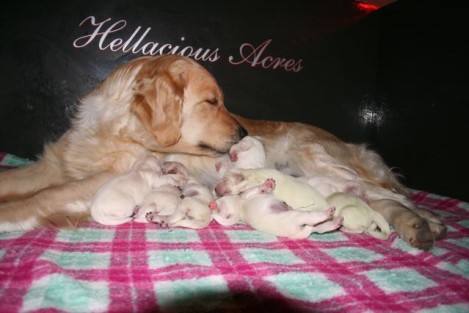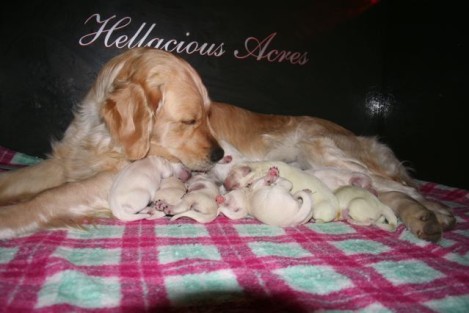 0145,
It was to be a 'nut' litter so the babies were called 'Pistachio, Acorn, Filbert, Macadamia, Kola Nut, Sweet Chestnut & Monkeynut. Monkeynut was always noticeable as the palest bitch puppy.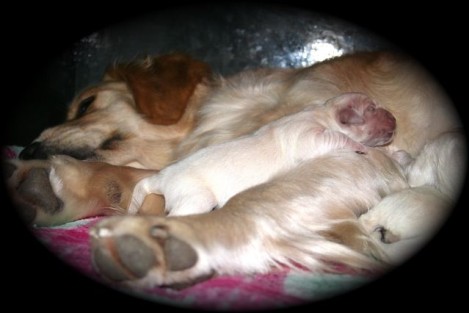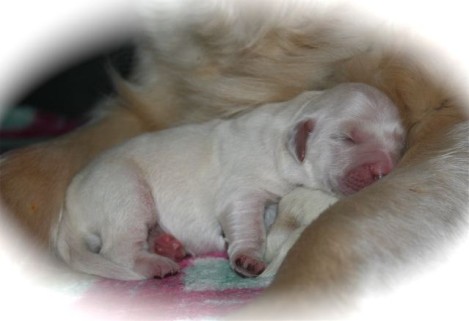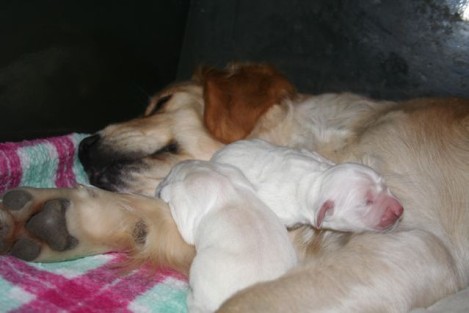 Below Jina's mother - Dutch CH Ramchaine Jaq of Hearts by SH Ch Lochtaymor King of Diamonds ex UK SH CH/Dutch CH/German CH Remington Requisite of Ramchaine (10 UK CCs)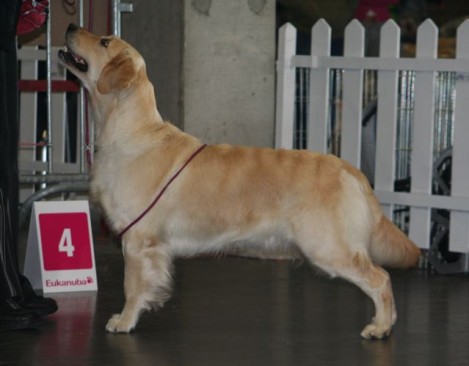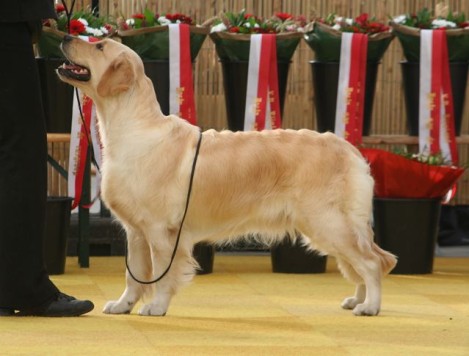 Below Jina's father - International Show CH/ UK Show CH/ Dutch CH/Danish CH/Swedish CH/German CH/VDH CH Barnum of the Hellacious Acres Amsterdam Winner '08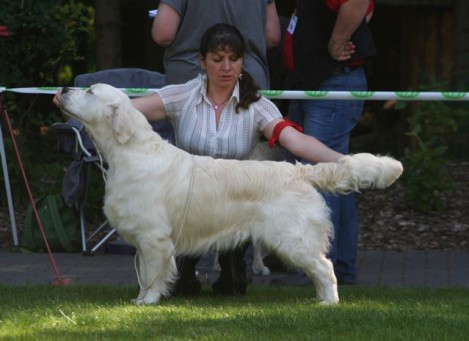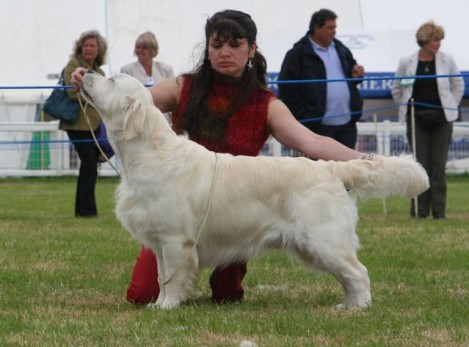 Our Jina "Ramchaine Monkeynut" at 7weeks of age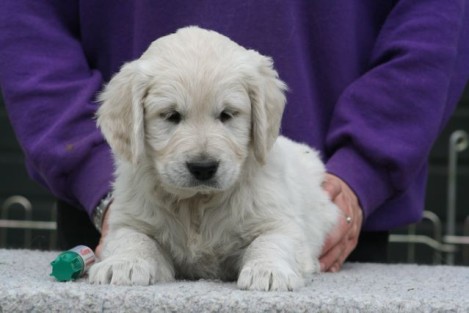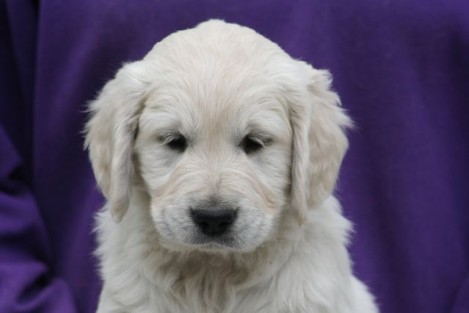 Jina standing at 7 weeks of age and showing immense quality & potential in her structure.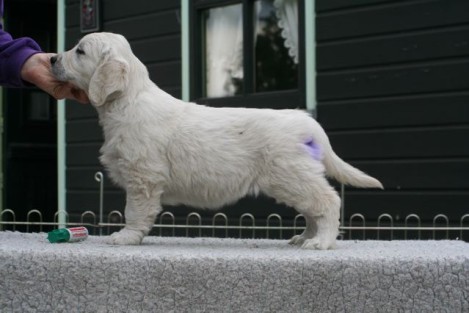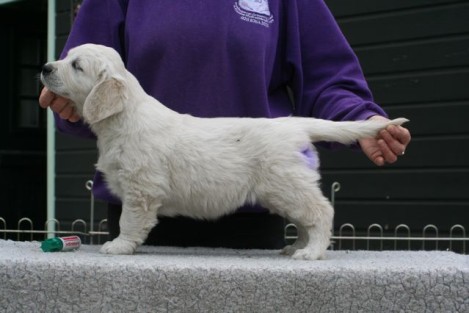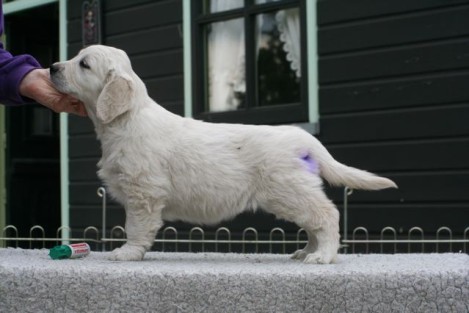 Jina at 7 months of age and fulfilling her promise shown at an early age.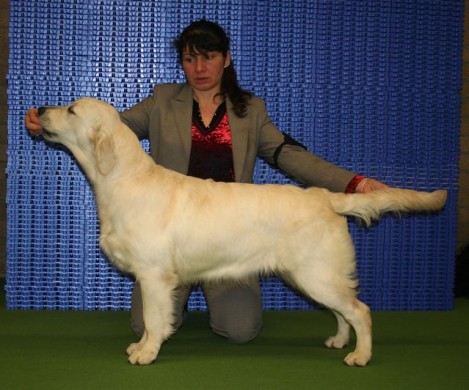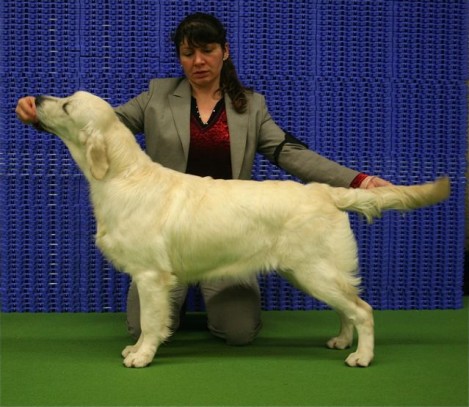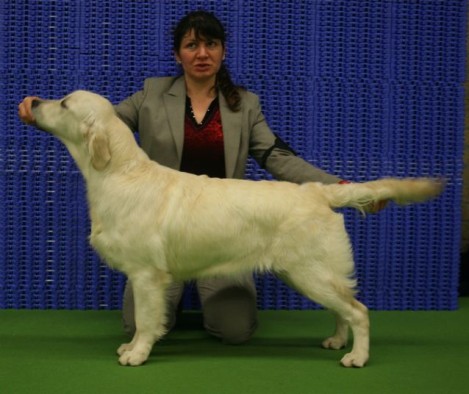 What Jina likes to do best ( apart from getting lots of cuddles & kisses) …playing & running on the beach & swimming in the sea.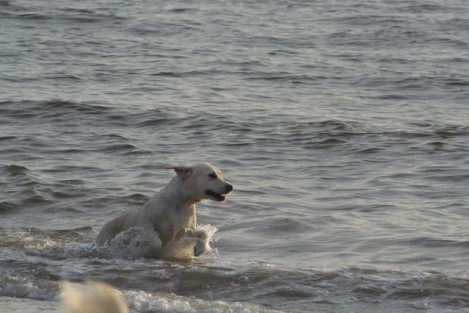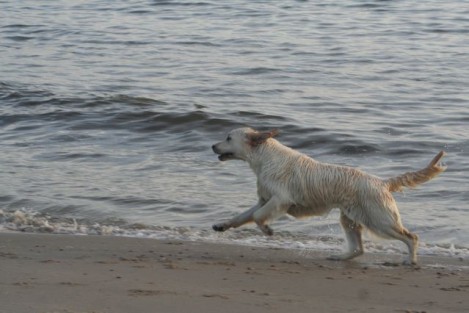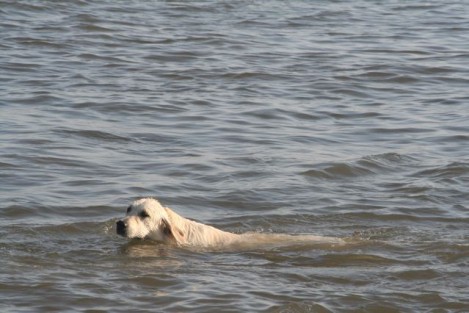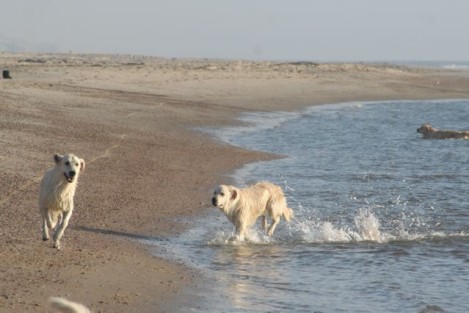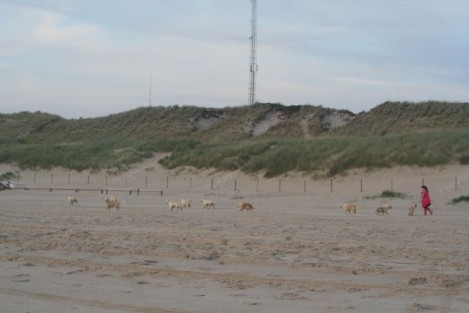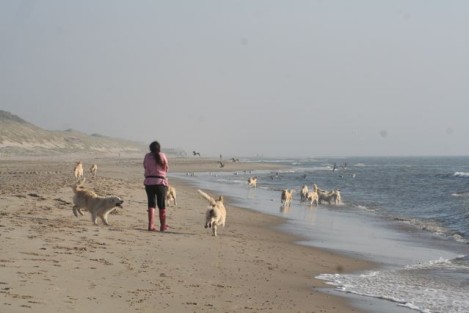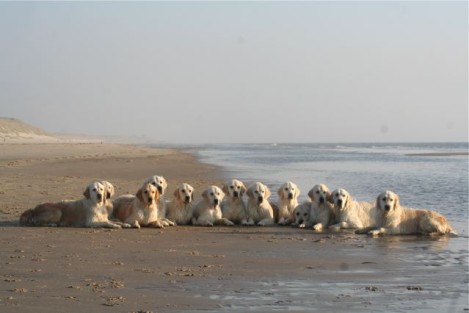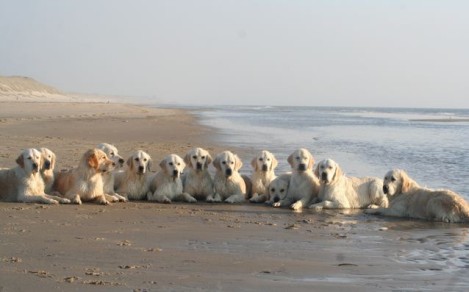 Jina is lying 5th from the right above and below pictured with her daddy Barnum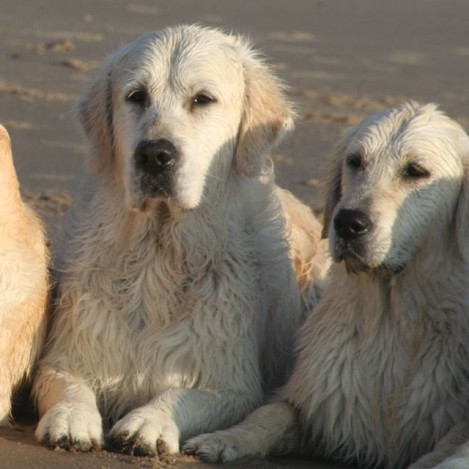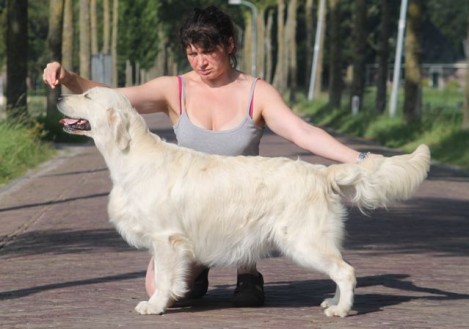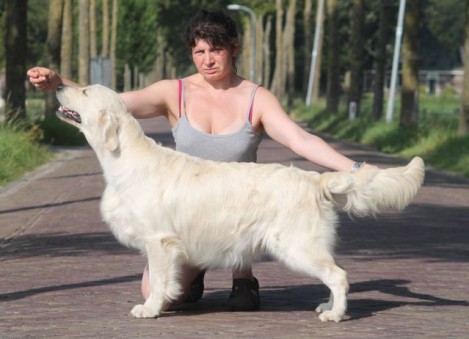 August 2012 - Jina is 5 weeks in whelp and looking wonderful …… pregnancy suits her!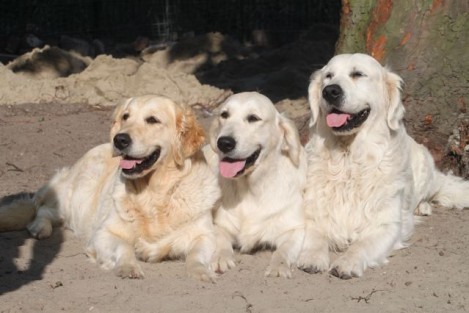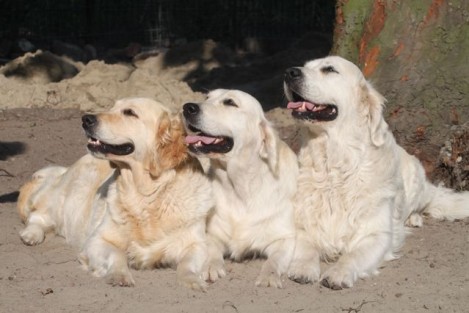 Jina pictured in the middle of her mum & dad.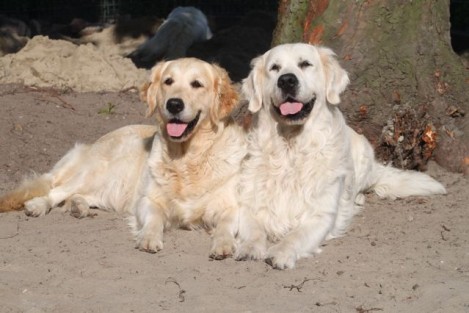 Jina's parents - Ch Ramchaine Jaq of Hearts KCJW & Multi CH Barnum of the Hellacious Acres